Gain peace of mind knowing what to expect from the newborn days, to have the confidence to follow your intuition and your baby's lead.


Have solutions to challenges ahead of time, with resources and tools, so you don't feel overwhelmed.

If you...


Are a first-time mom who is stressed about taking care of your newborn and want to spark that mom intuition.


Are a second time mom who wants a refresher.
Are someone who's had a hard with past newborn experiences and wants to improve this time around with a calm and confident approach.
Then this course is for you!

We all have the mom intuition within us.
The problem is there's too much external noise. Too much fear. Too many external opinions that makes us doubt our own gut feelings.


This course is meant to reset all that and spark your mom intuition back!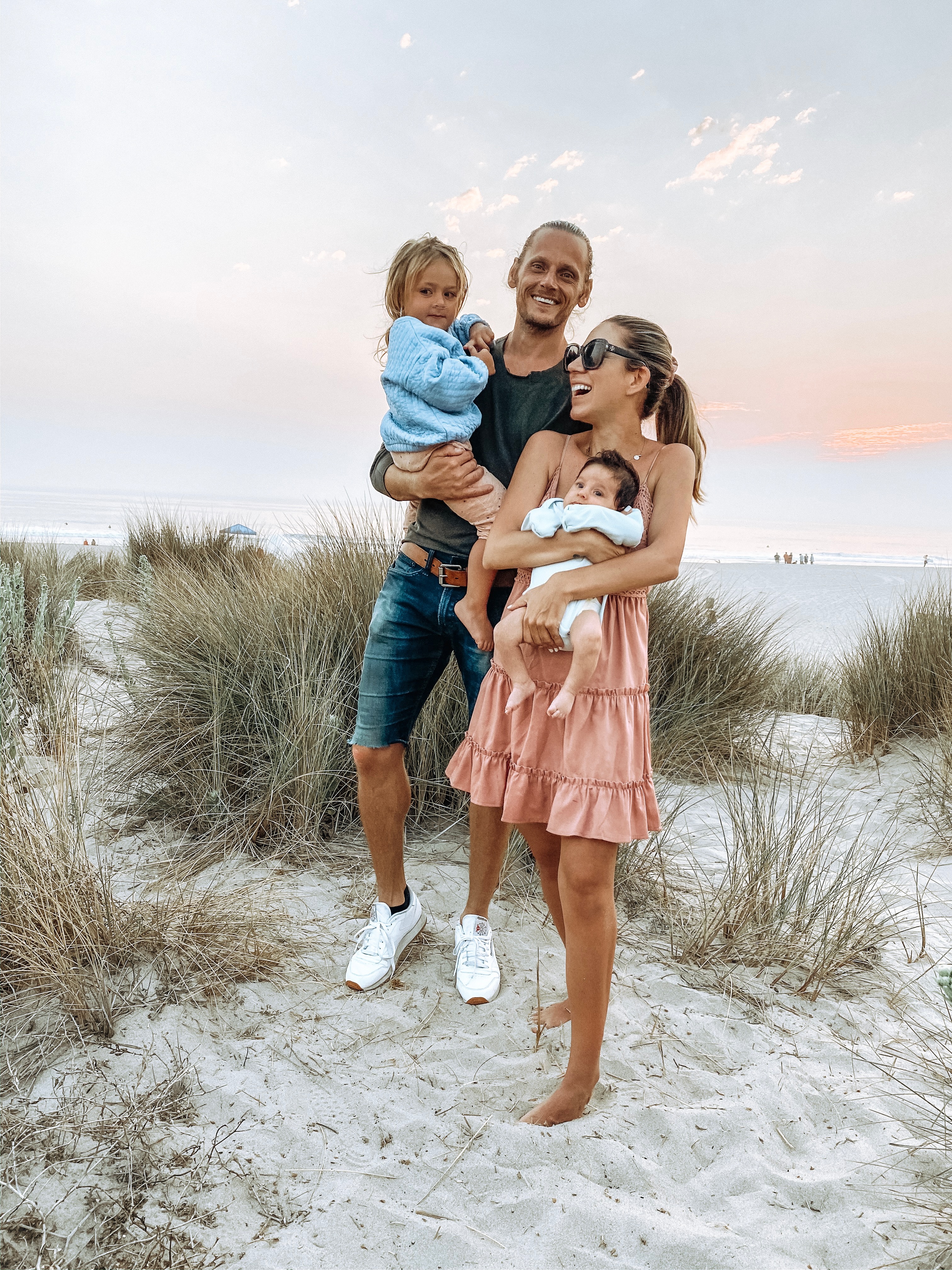 Hi I am Laura, Your Doula!
A Certified Doula, currently getting my prenatal & postnatal nutrition certification, business owner, mom of two with a powerful community of over 100,000 mamas... and most importantly: I've been in your shoes. I know how you feel.
Motherhood and taking care of babies has always come naturally and intuitively to me. However, society did make me second guess my mom intuition. It made me worry and doubt if I was doing things right.

This course does not only give you all the guidance, tools and resources that you need to take care of YOUR baby, but it also gives you all the empowerment you need to trust your own mom intuition and listen to your baby without any doubts!

This course provides you with step by step guidance to recognize what YOUR baby needs, with solutions to the common newborn & breastfeeding challenges so you are ahead of the game knowing what to do when those arise, and all nursing education.

Plus, you get all the red flags so that you can be aware and act quick if needed, to reduce problems long-term. Stress-free!

So no matter if you are a first-time mom who needs complete guidance, or a second+ time mom who needs a refresher, this course will be perfect for you!

WHY IS THIS COURSE DIFFERENT?
Easy preparation and education on newborn care and nursing
Mindset and empowerment to spark your OWN motherly intuition with confidence
Road map to full organization and linked products so you are prepared when baby arrives
Red flags, so you can act quickly if needed with resources ready
Solutions to challenges ahead, so you can navigate the newborn days stress free
What's a doula? How can a doula help your journey?
Why am I different? How can I help your journey? Why these online courses?
Answering all of these common questions in this little video!
Want to Prep for Postpartum In Other Ways Too?
The Postpartum Only Bundle provides you just that. Education, support and guidance Postpartum-focused only in 3 courses:

Mom Care
Postpartum Plan
Newborn & Nursing

Because knowing how to take care of your newborn and preparing for nursing is key, but so is knowing how to take care of YOU mama, and how to create a smooth transition into the postpartum stage.


Plus it never expires, and you save up by bundling all 3 courses. Check it below!

FAQ
When should I take this Newborn & Nursing course?
I recommend taking this course anytime in your 3rd trimester. Ideally between 28-35 weeks. You also have 9 months to re-watch the class, perfect refresher through early postpartum.
What if I already had my newborn?
This is the only course I recommend watching through postpartum too. Anytime until 4 weeks postpartum would be great. However, ideally, a preventative approach is best, and I do still recommend watching as early as you can through the newborn stage.
When does the course start and finish?
The course is completely self-paced and online, so you decide when, at your best convenience.

How long do I have access to the course?
The DIY option has 9-month access. The VIP option has lifetime access, it never expires, and you can re-watch as many times as you want, even with future pregnancies!
What if I want a refund?
Sorry, no refunds here. If you are not sure if you should take this course, email [email protected] and my team and I will gladly help with questions!
Where do I watch?
As soon as you enroll, you will have access to the WHOLE Newborn + Nursing Course and all of the resources included. You can watch from your phone or your computer in an extremely user-friendly way!