Let your type-A doula take over and guide you on how to make a PERSONALIZED Postpartum Plan!


Step by step guidance to understand everything you may need help with for a smooth postpartum transition.
Avoid getting overwhelmed, planning ahead.
Reduce your chances of developing postpartum depression and anxiety with the right plan for YOU.
If you...
Are stressed about adding a little one to your life and need guidance and organization.
Are a first-time mom who has no clue of what type of support will be needed, and you want to learn and explore all options to personalize a complete plan.
Are a second time mom who has been through it before but wants an improved, stress-free experience this time around.
Are a mom of multiples who has no time to get ready for postpartum and needs extra delegation & a more precise plan for the best postpartum transition!


Need guidance from someone who is organized, with full lists, tools, and linked products for easy planning. All ready and handed to you.
Then this course is for you!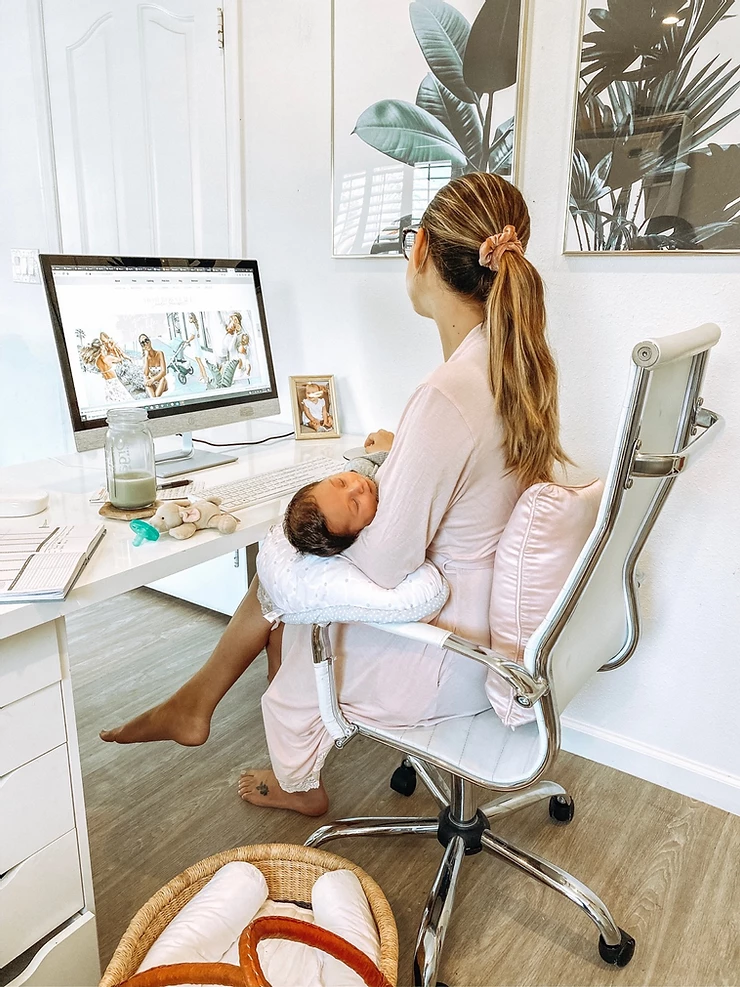 Hi I am Laura, Your Doula
A Certified Doula, currently getting my prenatal & postnatal nutrition certification, business owner, mom of two with a powerful community of over 100,000 mamas... and most importantly: I've been in your shoes. I know how you feel.


When I got pregnant with my first, I just knew I had to plan ahead for postpartum: I live 10,000 miles away from family, I have no one to help around, and I am a business owner with no maternity leave... There was simply no way around it. I either planned to make the best of it or drowned in the postpartum chaos.

I had been waiting to be a mom for all my life and I knew I wanted to make the best of it. Planning comes naturally to me, I am a type A person, and so I put in all the work to make sure I had a smooth postpartum period. And so, I did.

I learned how to plan ahead for the craziness in every way possible, and how to keep an open and flexible mindset through the obvious postpartum unexpected.

And now, I give you all my secrets and tips in this course, with organization tools and mindset, so you can do it too!

WHY IS THIS COURSE DIFFERENT?
Easy preparation and education
Explore all of your options, so you can discover YOUR own path
Road map to full organization and linked products
Empowerment and mindset along the way
Postpartum Preparation doula support to make a personalized plan for postpartum without the 1on1 doula fees
What's a doula? How can a doula help your journey?
Why am I different? How can I help your journey? Why these online courses?
Answering all of these common questions in this little video!
Need further education for your end of Pregnancy, Birth Prep & Postpartum?


The End of Pregnancy Bundle provides you just that. Education, support and guidance from for the end of pregnancy in 4 courses:
Birth Prep
Mom Care
Postpartum Plan
Newborn & Nursing

Plus, it never expires, and you save up by bundling all 4 courses. Check it below!

FAQ
When should I take this Postpartum Plan course?
I recommend taking this course between 25 and 35 weeks, so you have time to prepare properly.

Will it help if I already had my newborn?
It can definitely help get ideas on how to structure help, ways of organizing your days, how to cope with your postpartum mindset and such. But ideally, using this course as a preventative approach is best to plan in advanced and have all your resources ready. This course is meant for the early postpartum months, so I would not recommend it past 4 weeks postpartum.


When does the course start and finish?
The course is completely self-paced and online, so you decide when, at your best convenience.

How long do I have access to the course?
The DIY option has 9-month access. The VIP option has lifetime access, it never expires, and you can re-watch as many times as you want, even with future pregnancies!
What if I want a refund?
Sorry, no refunds here. If you are not sure if you should take this course, email [email protected] and my team and I will gladly help with questions!
Where do I watch?
As soon as you enroll, you will have access to the WHOLE Postpartum Plan Course and all of the resources included. You can watch from your phone or your computer in an extremely user-friendly way!