MASTER YOUR PREGNANCY, BIRTH & POSTPARTUM
FOR 20weeks+

The support I wish I had


Empower, educate & elevate your full journey
From mid pregnancy to postpartum


Doula support & guidance every step of the way without the 1on1 fees


4 COURSES INCLUDED
Birth prep
End of pregnancy & postpartum mom care
Postpartum Plan
Newborn Care & Nursing
Step-by-step guidance from mid pregnancy to postpartum.


A road map to what needs to get done along the way.


Awareness on all your options to make informed decisions and be your best advocate.


Body, mind and soul preparation to feel at your best through all of the physical and emotional changes.


Complete education on pregnancy, birth, postpartum, newborn and nursing, so you do not miss a thing!

If you...


Feel overwhelmed with the amount of information out there and want some clear step by step guidance on pregnancy, birth & postpartum.


Want to know all of your journey options with no judgement or pressure, in a simple way.


Want awareness to make important decisions that will impact your pregnancy, birth and postpartum experience with a preventative approach.


Want to gain

confidence to trust YOUR motherly instincts and follow YOUR own path.


Want to advance yourself to the challenges with solutions and education, to tackle any obstacles, stress-free.


Want doula support without the 1on1 fees.


Then this course is for you!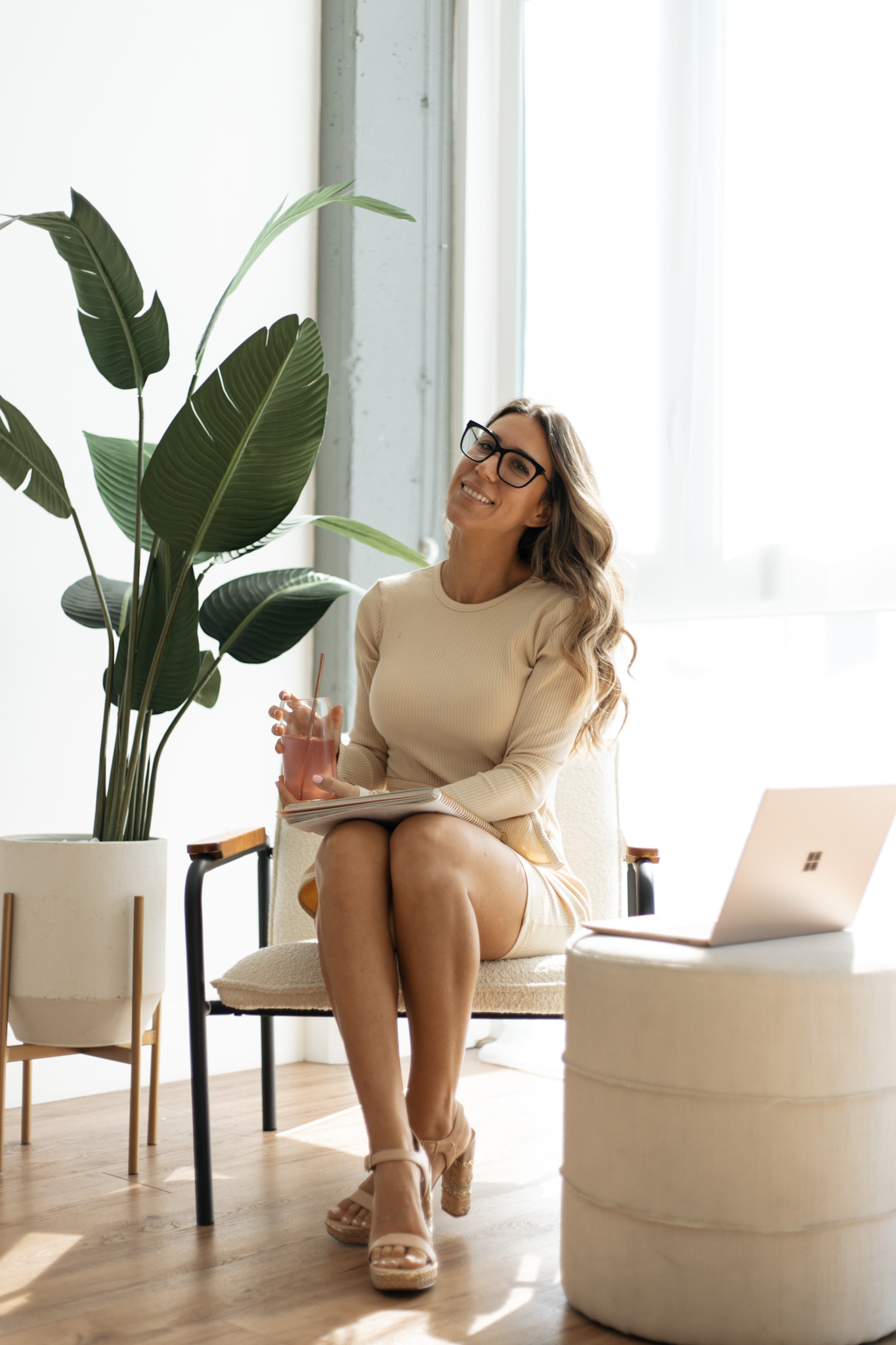 Hi I am Laura, Your Doula & Coach!
A Certified Doula, mom of two, with a powerful community of over 110,000 mamas... and most importantly: I've been in your shoes. I know how you feel & what you need.


I created the support I wish I had!

After 6 years of back-to-back pregnancies, mom life, a Doula Certification, and helping thousands of women through pregnancy, birth and postpartum, I now know that moms simply need more.
More preparation. More empowerment. More education. More emotional support. And more non-judgmental advice.
This is why I am here. I want to provide you with all the information, tools and resources in a simplified, easy-to-digest way, while boosting your confidence, so that you trust your motherly instincts and can make empowered choices throughout your journey. Even if you're already in your 3rd trimester.
I'm not here to tell you how to do things, but instead, guide you through all of the options helping you find your way, with encouragement, organization and the right tools.
I want you to be informed and advocate for YOURSELF, impacting in a better pregnancy, birth and postpartum experience.
You deserve to enjoy your journey stress-free, with the right guidance and support and make the best of this once-in-a-lifetime experience. Let's do it together! This End of Pregnancy Bundle will help you get ready for birth and postpartum in every way!






What's a doula? How can a doula help your journey?
Why am I different? How can I help your journey? Why online courses?
Answering all of these common questions in this little video!
WHY ARE THESE COURSES DIFFERENT?
Complete 360 preparation and education
Teaches you all of your options, so you can explore YOUR own path
Road map to full organization through the whole journey from preconception through pregnancy, birth and postpartum!
Empowerment and mindset along the way
Unlimited access when you bundle, watch as your journey evolves & rewatch for refreshers
Discover linked products and resources that will help you along the whole way

FAQ!


When does the courses start and finish?
The courses are completely self-paced and online, so you decide when, at your best convenience.

How long do I have access to the courses?
This bundle never expires! So, you can watch and re-watch as many times as you want, even in future pregnancies!

What if I want a refund?
Sorry, no refunds here. If you are not sure if you should enroll in this bundle, email [email protected] and my team and I will gladly help with questions!

Where do I watch?
As soon as you enroll, you will have access to the courses. You can watch from your phone or your computer in an extremely user-friendly way!
What if I have a planned c-section or an emergency one?
The Birth Prep course inside this Master Course includes c-section preparation, options and recovery.



When is the best time to enroll?
This bundle is meant for those 20 weeks and over, but you can enroll anytime through your pregnancy, even at the very end! If you are under 20 weeks I recommend the Master Bundle of all courses which also include Pre & Early Pregnancy.

Which order should I follow?
The following order is recommended:
Birth Prep
Postpartum Plan
Mom Care
Newborn & Nursing*
* This course would be great re watching during the early postpartum days

Bundle Content
By enrolling in this bundle, you access the 4 pregnancy & postpartum courses
that prepare you for end of pregnancy, birth and postpartum plus, they never expire so you can use in future pregnancies too!